Organisation news
06.06.2019
Headmistress writes…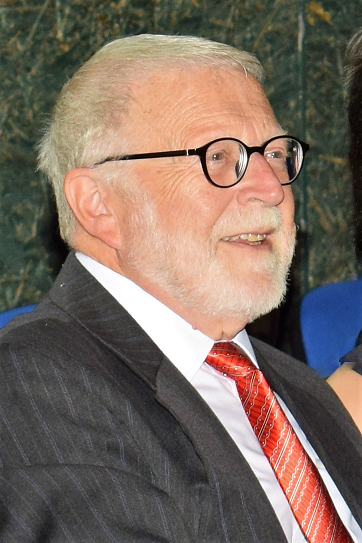 It's been seven years already that may is the month of charity in BGS. Every member of the school is looking forward to this day throughout this year, this time to help our little friend Tsotne Mikutishvili. This day is dedicated to the memory of our former student Nika Meskhi. The charity fair ended successfully. It was a celebration of remembering, supporting and having fun.
We congratulate class of 2019 on graduating from school! On May 24, the last bell rang for them.
The second BGS student conference was held. School awarded each participant.
The good weather in May gave us a chance to held outings, project presentations or research projects in the open air. Continue reading and learn more about all of these events from this month's Newsletter.
06.06.2019
Visit to the Illusions Museum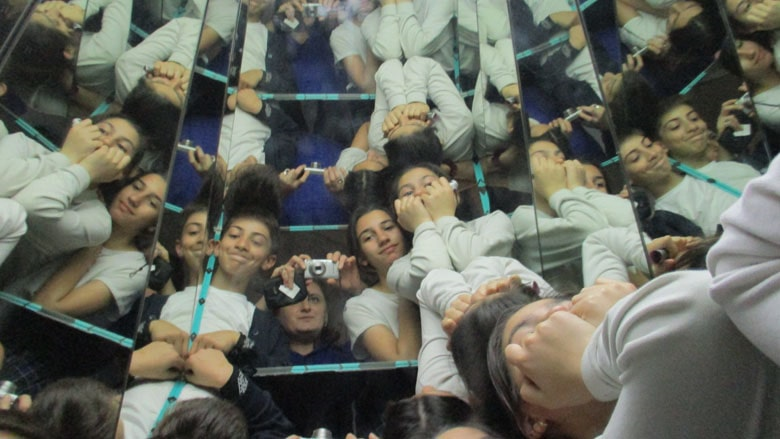 Grade 8 students visited the world of illusions; this is a place where our optical perspectives turn into illusions.
The students seemed to enjoy the visit and were also pleased to return to the real world.
06.06.2019
Miraculous Victory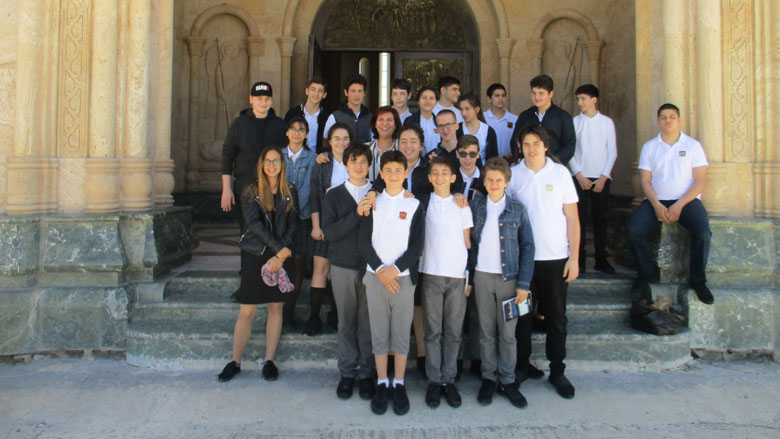 8-9 grade students were taken to Makhata Mountain monastery to have a lesson in "Dialogues". The lesson was related to the historical significance of the Makhata project and the anniversary of announcing Georgia as the land slotted to Virgin Mother. Students visited the newly founded Iveria Virgin Mary Cathedral and had a presentation about the "Miraculous Victory" of the battle of Didgori.
13.05.2019
May 6 Charity Fair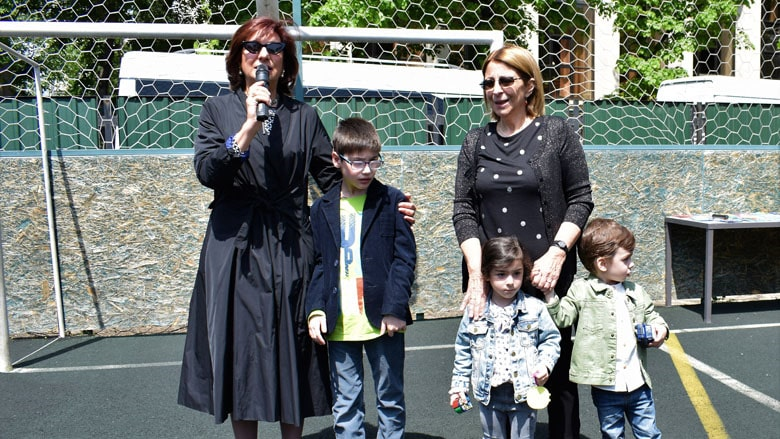 It's been 7 year already, that a charity fair is being held in our school in May, on St. George's day.
This is very special, fun and useful day for BGS, and the whole school participates in it.
We are helping our little friend Tsotne Mikutishvili. Tsotne is a very talented young artist who creates great paintings.
This day is traditionally dedicated to the memory of our student Nika Meskhi and Nika's parents and friends are also participating in this event annually.
We would like to thank the volunteer participants of the fair: Zaliko Sulakauri, Illusionist Grizzl, Nukha Chivadze (facial painting), Ms. Ketevan Ghoghoberidze and of course all BGS members and generous parents.
03.05.2019
Charity Fair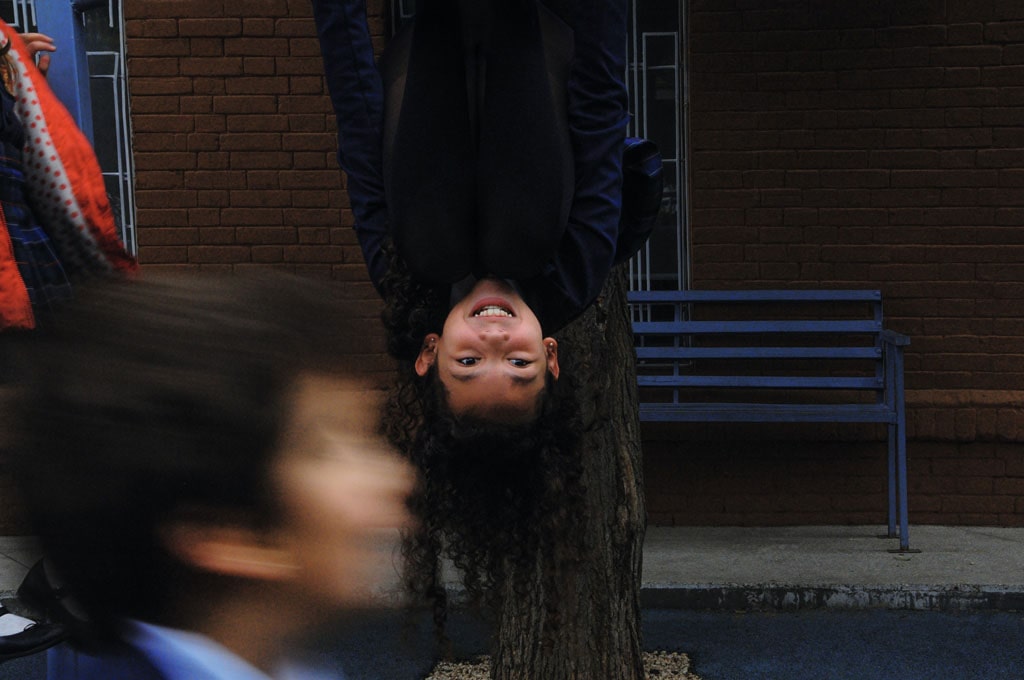 Join us on our charity fair.
Traditionally, the event will be dedicated to the memory of Nika Meskhi.
The donated money will be used to help our friend Tsotne.
Artworks of our students will be on sale.
We'll also have fun activities. Come with children.
03.05.2019
The Headmistress writes…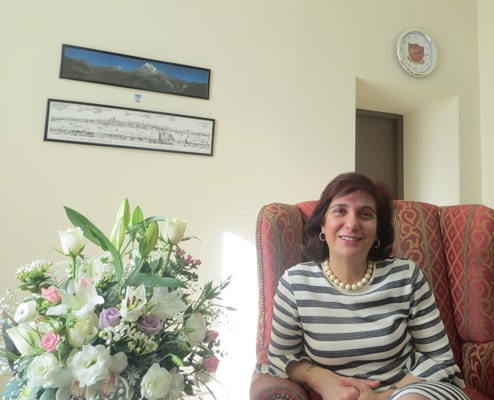 Happy Easter!!!
Lots of good events took place in BGS in April. . .
We received the results of the PTE (Pearson Test of English) of grade 3 and 7 students from England, which were pretty high! Congratulations to our students and their teachers with successful results.
Juniors had their spring semester presentations in forms of projects for the first time this year. Each grade presented their projects on different topics and in different forms to parents.
April is the month of Georgian Language. BGS art studio created a large ceramic plate of 14 alphabets of the world. All juniors participated in creating it. We would like to thank Mrs. Nino Tsitsishvili and Mrs. Khatuna Pipia for organizing this project.
With spring, the number of outing activities increased. . . Continue reading and learn all about these events in this newsletter.
03.05.2019
Georgian Language Day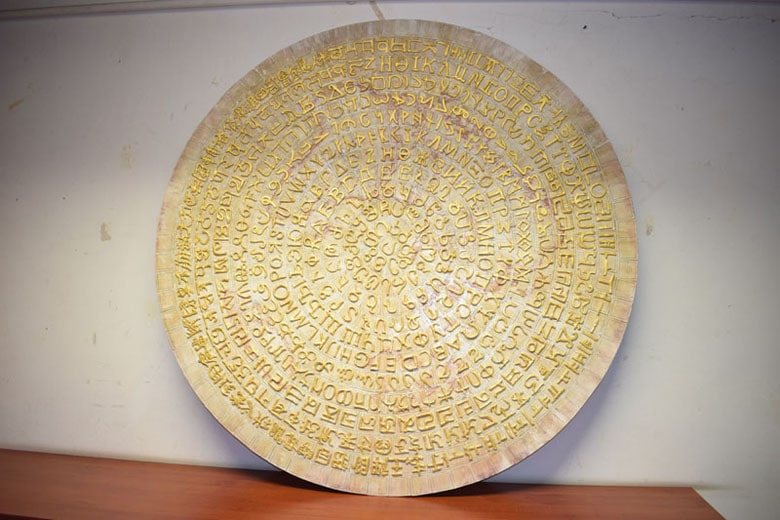 BGS members are always celebrating April 14 with special events.
The educational process is full of various activities dedicated to this day.
Throughout the year, all junior level students participated in a special project - "Alphabet Disco".
The vast ceramic plate depicts the most common alphabet systems of the world:
Georgian
Armenian
Russian
Greek
Latin
Anglo-Saxon
Arabic
Ivrit
Assyrian
Ethiopic
Mongolian
Sanskrit
Korean
Chinese
We would like to thank the authors of the project: Mrs. Nino Tsitsishvili and Mrs. Khatuna Pipia.
03.05.2019
In Chocolate Museum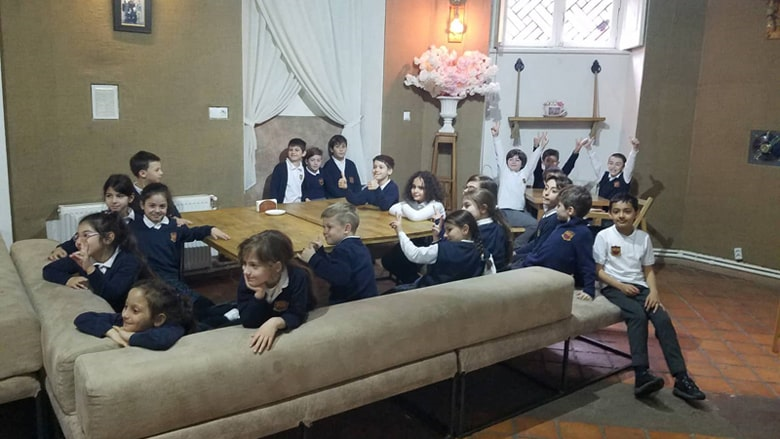 Grade 2 students visited the Chocolate Museum, a very cozy and friendly place.
They listened to interesting information about how chocolate was created, looked at a variety of rare collections, and also tasted natural, hot chocolate.
03.05.2019
In the footsteps of Georgian manuscripts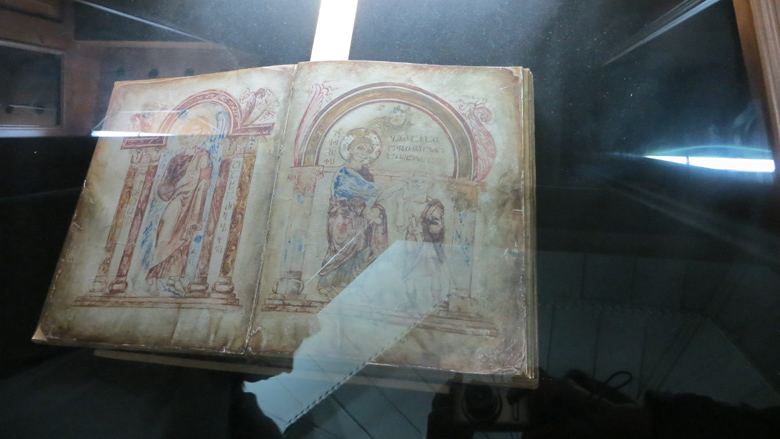 They saw manuscripts that they learned about in school; these were three manuscripts from Shatberdi, as well as original manuscripts of Sulkhan-Saba Orbeliani's "Travel in Europe", "The Knight in the Panther's Skin" and a Diploma of King Erekle.
03.05.2019
Fun Sports Lessons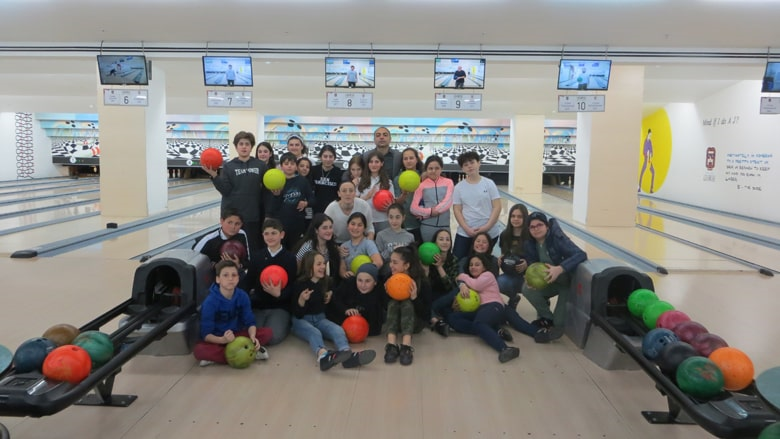 Our senior students had their sports lesson in the East Point Bowling Club. Students had a lot of fun. Students who have earned high scores will participate in the bowling spring tournament. The guests were awarded with the vouchers of the Bowling Club.
Thank you very much for this initiative Nicholas Acharadze's parent - Ms. Nino Todadze.
Parents' involvement is very important for active school life.