Organisation news
23.04.2018
Parents' Club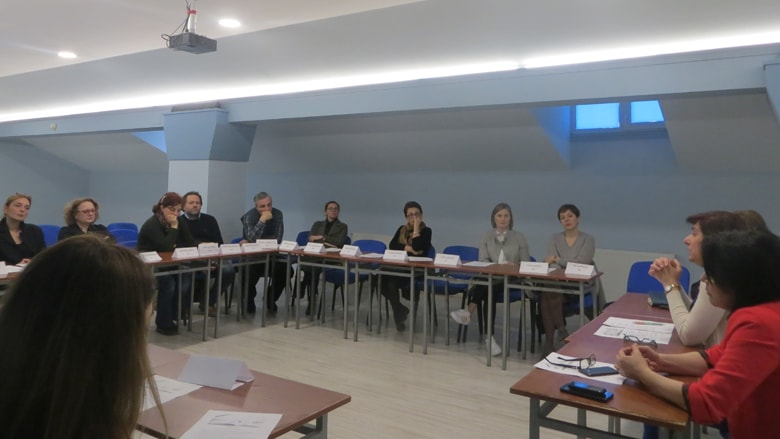 A parents' club was recently established in BGS with an aim of involving parents in school life, so that they actively cooperate with the administration. A representative from each year-group was selected. On Friday, March 30th , the first meeting between the parents club and BGS administration was held. Meetings will be held on the last Friday of each month at 13:00.
We wish all the best to this initiative!
23.04.2018
Let's read to grade 1 students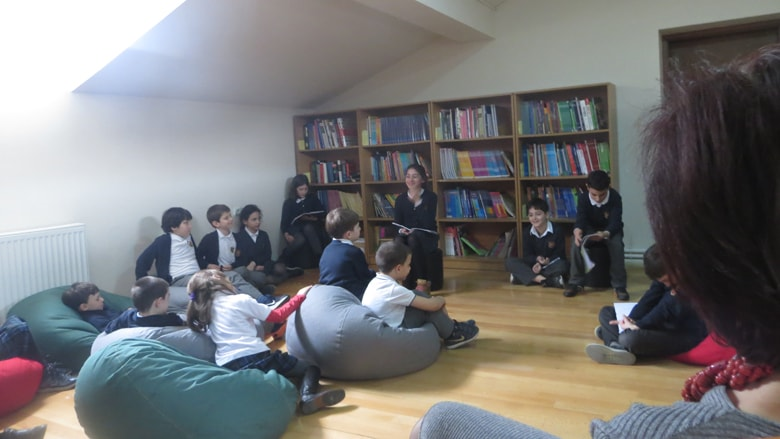 How are the protagonists oppressed by the antagonists, how the kind people help them out of trouble, how the handsome prince saves his sweetheart from a monster or dragon's captivity – these and other fairy-tale motifs were used in the composition of the year 5 students, who read them to their year 1 younger friends.
23.04.2018
Michelangelo and the Sistine Chapel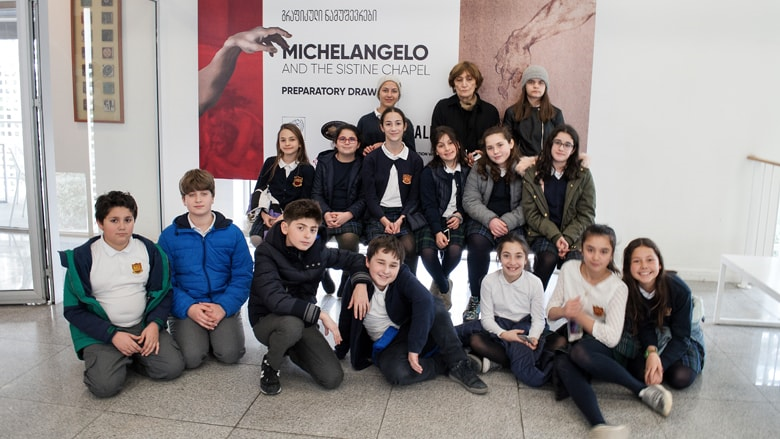 Every year-group from junior high and senior students visited Dimitri Shevardnadze Georgian National Museum to see the exhibition of six graphic works of Italian sculpture, painter, architect and poet Michelangelo Buonarroti. Students were able to appreciate the artistic craft and innovative vision of one of the greatest painters of the Renaissance era.
23.04.2018
Fun lessons of chess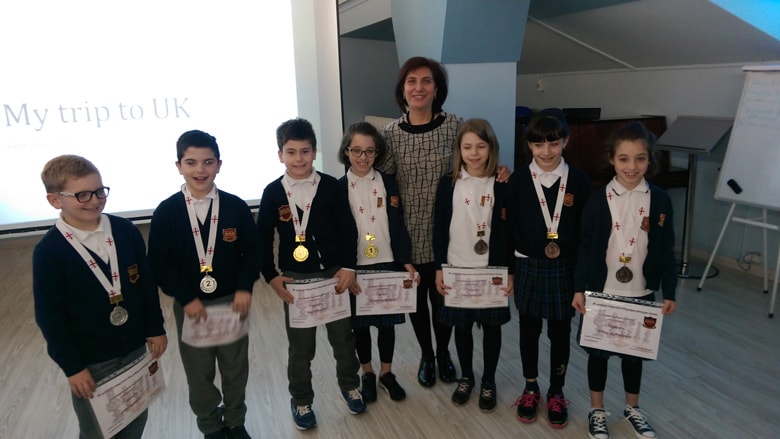 It's been two years already that BGS is holding an in-school chess contest. Congratulations to this year's winners:
Grade 4
1st place – Irakli Mgaloblishvili
2nd place – Keti Odisharia
3rd place – Nino Shubitidze
Grade 3 A
1st place – Natuli Dushuashvili
2nd place – Dimitri Dekanosidze
3rd place – Ninutsa Dushuashvili
Grade 3 Alpha
1st place – Nugo Mtsituri
2nd place – Dati Chikovani
3rd place – Mariam Chkhartishvili
23.04.2018
A visit to renewed house-museum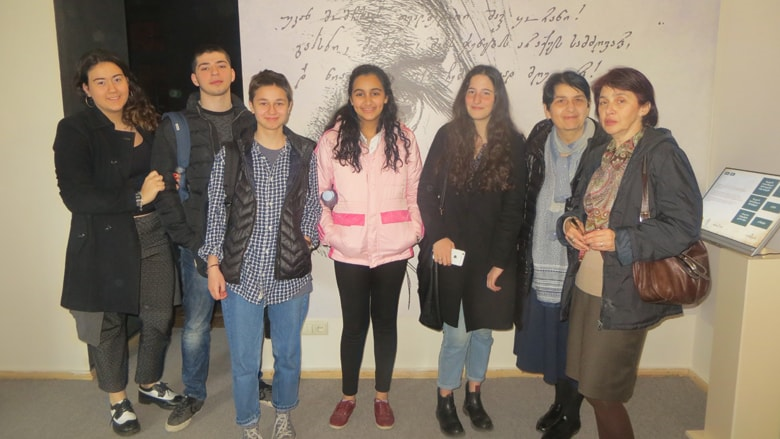 On March 20, students from grades 9, 11 and 12 visited the house-museum of Nizoloz Baratashvili. True, it is a symbolic 'home' of the great poet (for we do not even know for sure whether the building really belonged to his family or not), but it is always pleasant to visit a space so convenient for talks on literature.
23.04.2018
BGS Ambassador for Georgia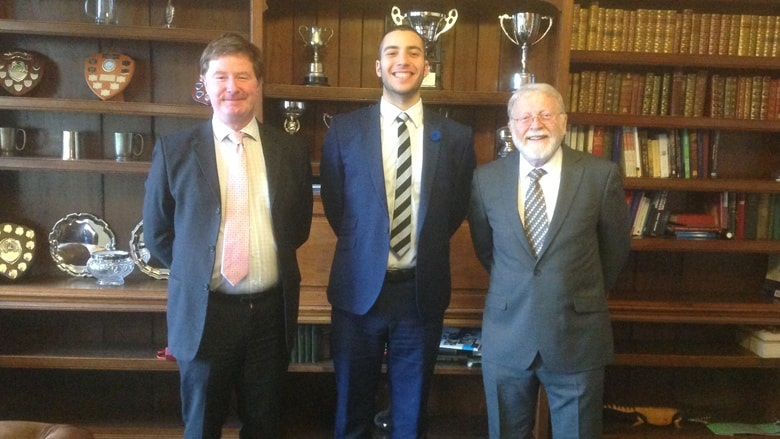 Emeritus Head recently visited Durham School in England, where he met with Sandro Gorgadze, who left BGS in 2016. He is currently doing A levels in Mathematics, Further Mathematics, and Physics, aiming for top grades, planning to proceed to university in U.K. His Headmaster, Mr Kieran McLaughlin, describes him as a very good student and an excellent ambassador for Georgia! Sandro says that the experience of living in a different culture has helped him mature, and he now appreciates his mother country even more!
23.04.2018
International relations manager goes to UK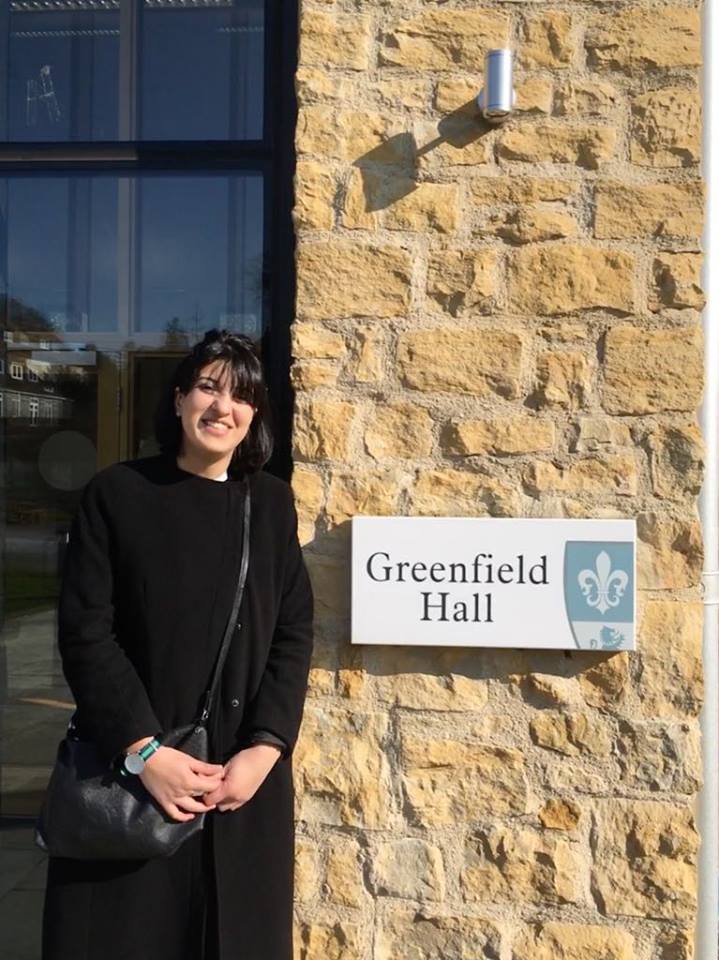 At the end of February, BGS international relations manager Sopo Chkheidze was sent to England. She attended trainings on university application procedures in the UK, visited four universities, three secondary schools and one summer school. One of the main purposes of her trip was to gain the knowledge and experience of British higher education institutions in order to help students continue their studies. After returning to BGS, Sopo presented her findings to our staff members on a Friday seminar.
23.04.2018
More success in sports for BGS!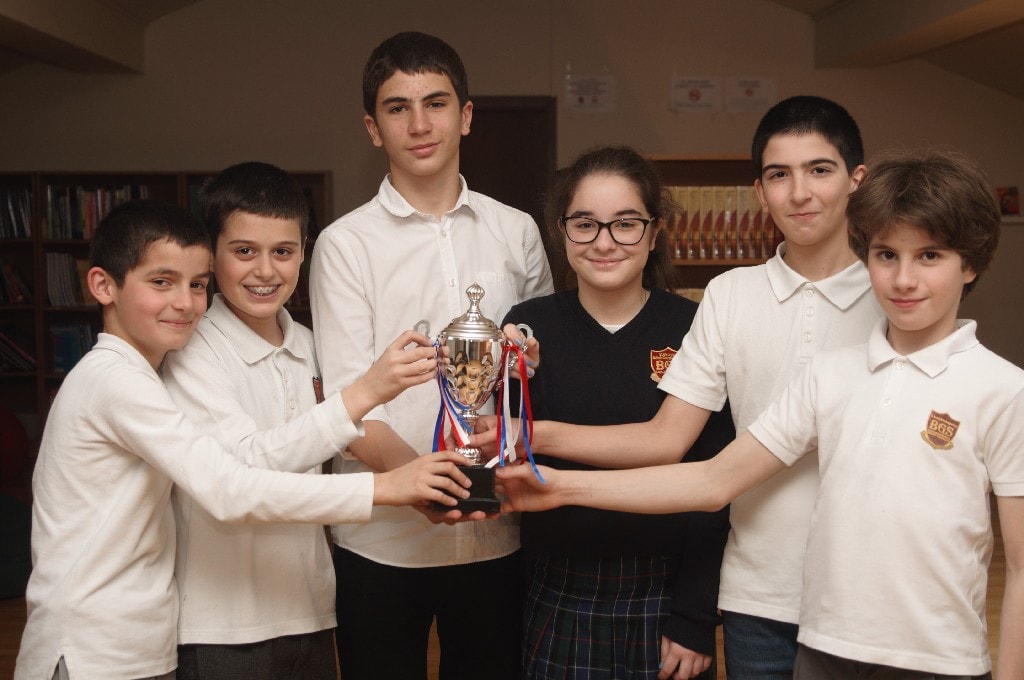 On March 17, British-Georgian Academy hosted a friendly chess tournament between them and BGS.
After pretty intensive 3 rounds, the final score was 7,5:6 with BGS winning the transient trophy.
Congratulations to our students:
Irakli Liluashvili Year 4
Rezi Kirvalidze Year 4
Elene Benashvili Year 7
Zuka Tsereteli Year 7
Nika Mebuke Year 8
Petre Chkonia Year 9
23.04.2018
From effective teacher to effective school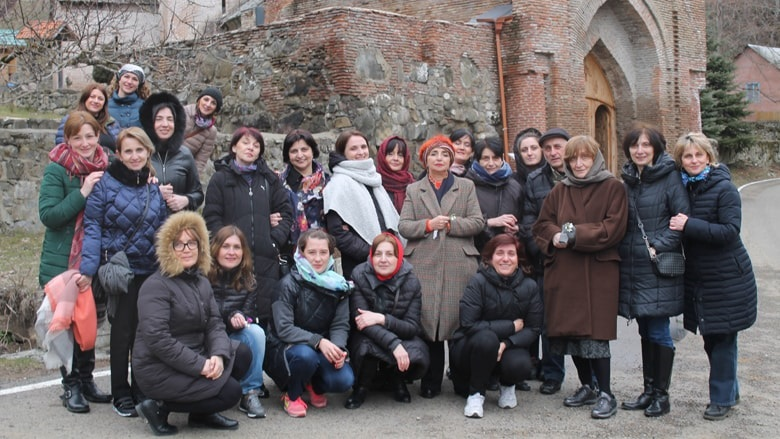 Continuous professional development of a teacher is the basis of a successful school. March 3 and 4 were both productive and enjoyable days for our teachers. A two-day seminar was held (moderated by Lali Berishvili) in an amazing environment of hotel "Borjomi Palace" on the topic of "from effective teacher to effective school". The first half of the seminar was devoted to discussing different strategies for classroom management. In the second half, international educational systems of four different countries were presented, followed by discussion of our experiences and summed up by planning school development strategy. On the way back to Tbilisi, we visited St. Mary's Church in Timotesubani, dated by XII-XIII cc.
23.04.2018
Juniors' Desires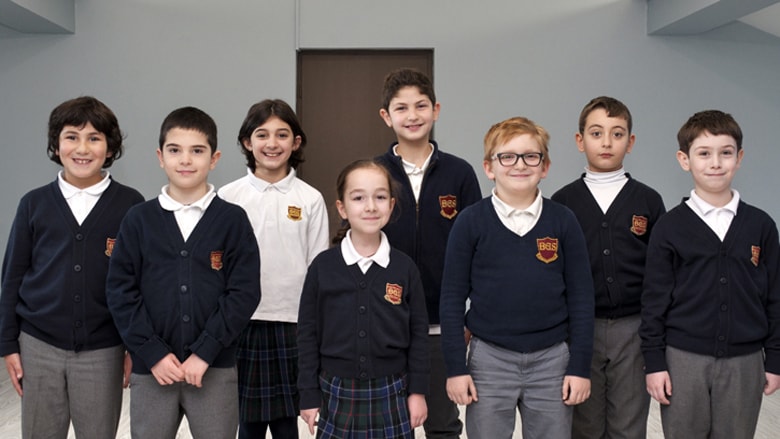 Junior student council members are very actively and happily involved in making sure that the school is well-equipped. With their initiative, additional monitors were bought by school and as a result, now all junior classrooms have a screen. BGS administration is very happy to collaborate with junior student council.