Organisation news
17.07.2019
Emeritus Head writes....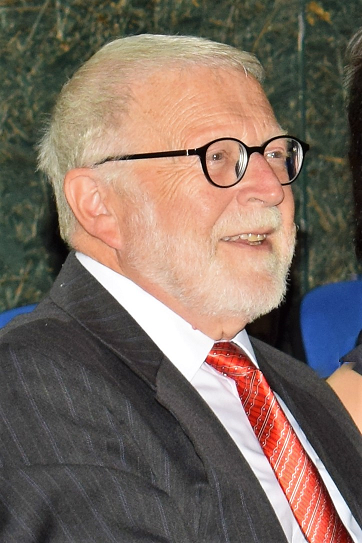 I visited BGS at the end of the summer semester. I write this as I leave the school at the end of my visit. I am delighted to have attended the graduation ceremonies for our Grade XII, V and of course, Grade 1. The outstanding aspect of these events, for me, was the contributions made by the students themselves, a true celebration of a learning community.
The school continues to grow, but is as friendly and focused as ever. I see our students developing academically, culturally and personally. I have gone into many classrooms on this visit and have made very positive assessments of the quality of learning and teaching that is taking place. I have confirmed that the arrangements made by the school for the British International examinations are precisely as required by the British authorities.
I look forward to some very pleasing results when the examination final grades are published in August. I also look forward to the stat of the new academic year, with more students and the conclusion of an ambitious redecoration, repair and renovation programme. Have a great summer!
Dr Christopher Greenfield
17.07.2019
BGS goes to Martvili Canyons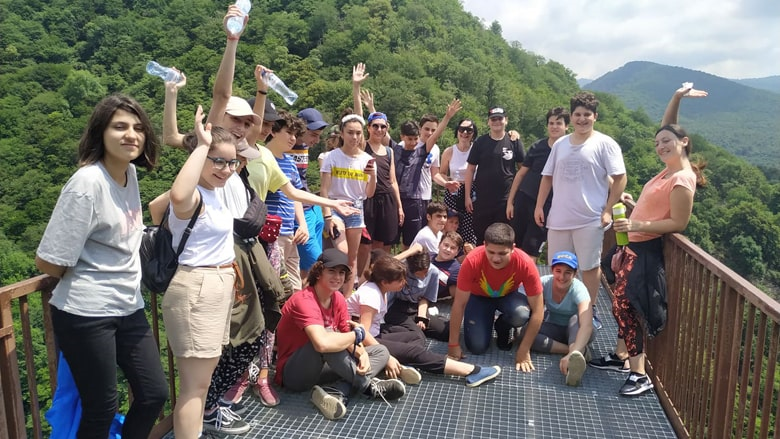 The culmination of excursions was the three-day tour of Imereti-Samegrelo.
It included students from grades 7, 8, 9 and 10.
Similar activities are very important for school members, as they help to get acquainted with each other better and to become better friends.
Special thanks to the ladies: Eka Kvachantiradze, Lali Berishvili and Guranda Chichinadze.
17.07.2019
Junior Graduation Ceremony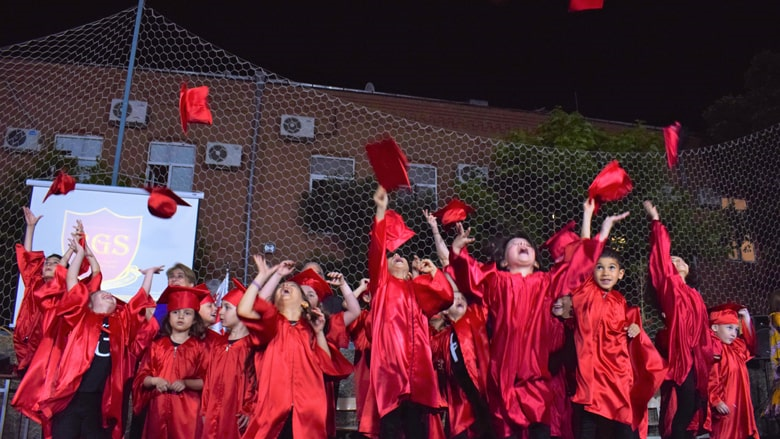 In the evening of June 14th, Junior Graduation Ceremony was held on school stadium.
The children presented a very interesting concert.
Our Headmistress, Eka Kvachantiradze and our Emeritus Head, Dr. Christopher Greenfield welcomed junior students and their parents.
Grade 1 students were awarded with certificates. And grade 5 students were congratulated on moving on to junior high level.
Ketevan Gelashvili was named as the best junior teacher of the year, and grade 4 student, Burhan Kent (nominee Best Friend) was nominated as the best student.
It should be noted that the pupils performed the song "BGS" specially for this evening.
17.07.2019
Saying Good-byes to Grade 12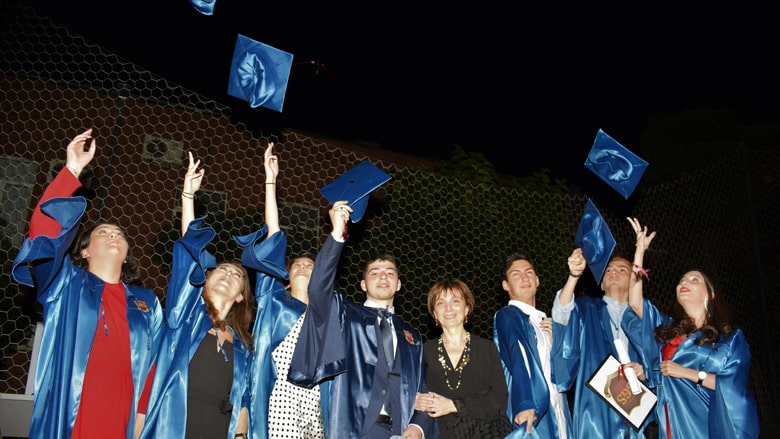 On July 12, traditionally on BGS stadium graduation ceremony was held.
This year's graduates were addressed by BGS Headmistress - Eka Kvachantiradze, BGS Emeritus Head - Dr. Christopher Greenfield, Deputy Minister of Education, Science, Culture and Sport of Georgia – Natia Zedgenidze, President of CU University and the President of International Association of University Presidents - Kakha Shengelia and their form teacher – Irma Kirikashvili.
Such events are always fun, but at the same time sad.
We wish our graduates success! On the same event, best senior teacher was named and awarded – Nino Chikhladze, as well as best senior student – Ani Chikovani (grade 6).
17.07.2019
Wonderful Guests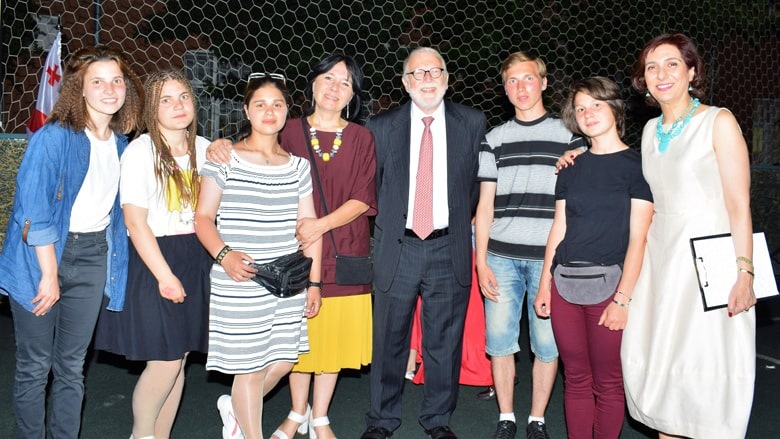 BGS welcomed 6 children for two days from St. Nino Children's Boarding School in Ninotsminda, Javakheti.
These were two very busy, and as children noted themselves, unforgettable two days, that BGS gave to these wonderful children.
17.07.2019
Sports activities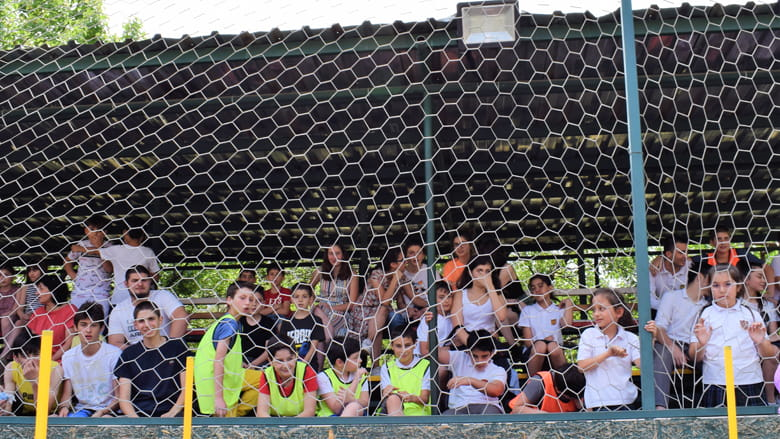 At the end of the academic year a friendly match in mini soccer was held between school "Atinati" and BGS.
BGS hosted school "Atinati" students and arranged "fun races". Everyone seemed to have a lot of fun as they actively participated in sports activities.
17.07.2019
BGS Gremi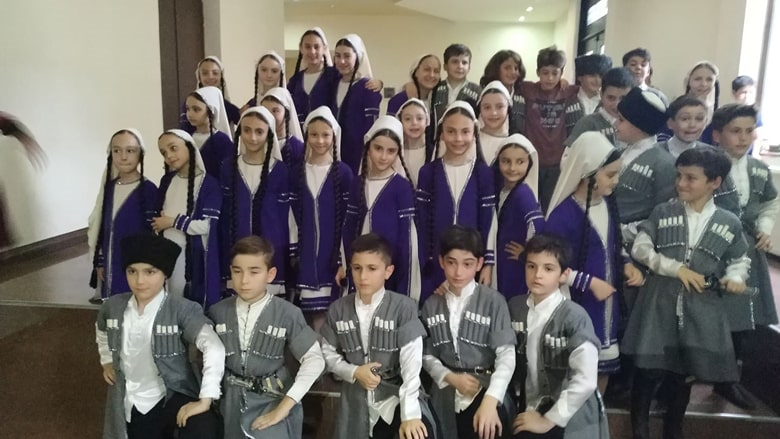 The dance ensemble "BGS Gremi" made us proud again. The small dancers at the concert of "Tbilisi Art Hall" had a very successful performance.
17.07.2019
Saguramo - Ilia House Museum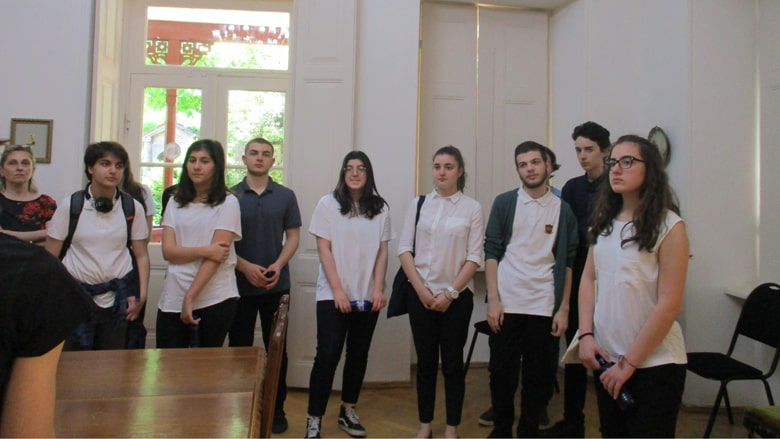 Visiting Ilia's museum is always interesting, grade 10 and 11 students have noted.
The house in Saguramo, where the museum is located, has been built in 1895 by Ilia Chavchavadze.
Here are the memorial objects of the writer, photos of representatives of the Georgian culture of XIX century, photographs depicting the epoch, manuscripts of the writer and samples of his published periodicals.
This is an incomplete list of the exhibits that you can find there and find yourself in Ilia's world.
17.07.2019
Kintsvisi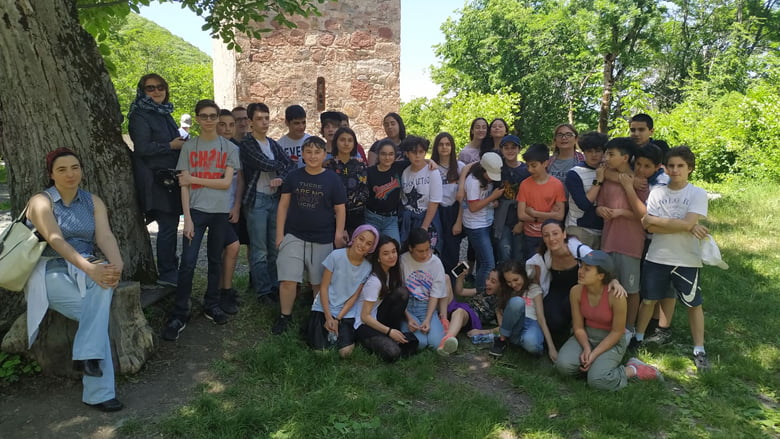 May and June are usually busy with out-of-school visits. Grade 7-8 students visited St. Nicola's Monastery in Kintsvisi (12-13th C.). Everyone admired at the wall paintings in the church.
17.07.2019
Manglisi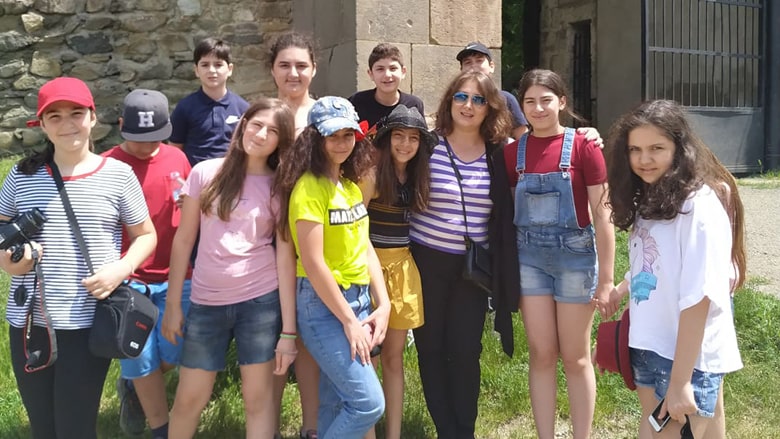 Grade 6 students visited the Cathedral of Manglisi Virgin Mary.
After seeing the cathedral, children had a lot of fun with their sports teachers in nature, it's good to be together!