Organisation news
10.07.2018
Farewell to year XII students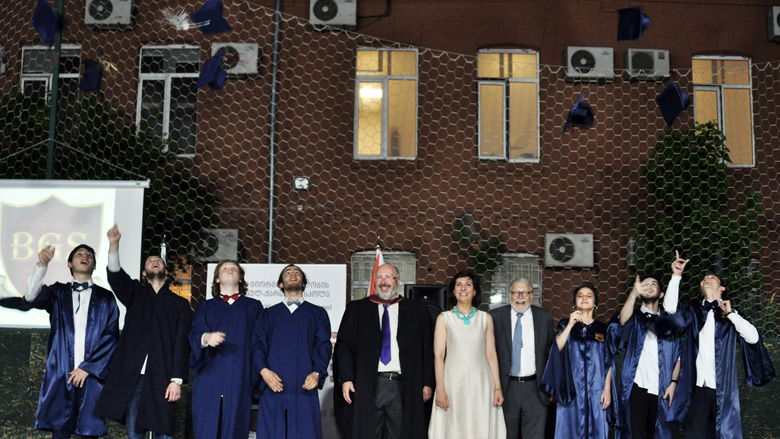 Graduation party was held in the open air,on the BGS stadium on June 15.Our twelve year students were met by our school headmistress Eka Kvchntiradze,Emeritus headmaster Dr. Christopher Greenfield,Leighton Park School head master Nigel Williams ,the chairman of the Education,Science and Culture committee Maka Jashi who is also a parent of our year twelve student, and form teacher Olya Ugrekhelidze. We wish the students a big success!
Irma Javashvili,our science teacher was awarded with the title of the best teacher and Nino Gaprindashvili (Year six) has become the best student.
The party ended with a delicious cake and wonderful fireworks.
10.07.2018
Teacher Conference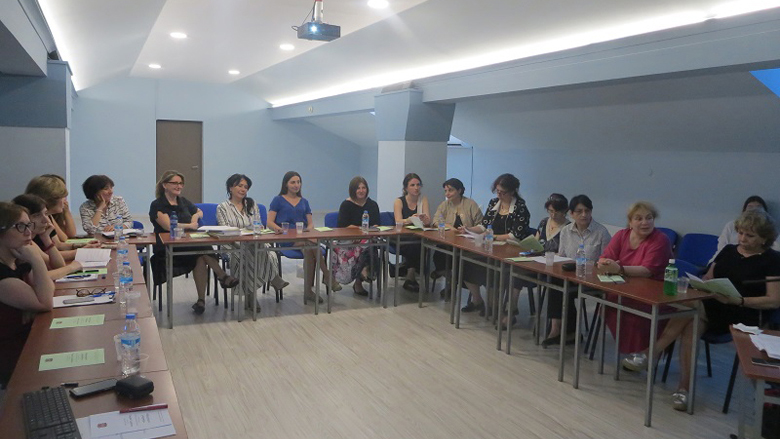 On June 28, 2018 the first Teacher Conference dedicated to the 15th anniversary of BGS was held.
There were read ten papers concerning sciences, humanities and teaching and learning methodologies. The speakers shared their experience and ideas with one another, spoke about the effective educational strategies, took part in the discussions and outlined their future plans.
10.07.2018
Graduation Party for Juniors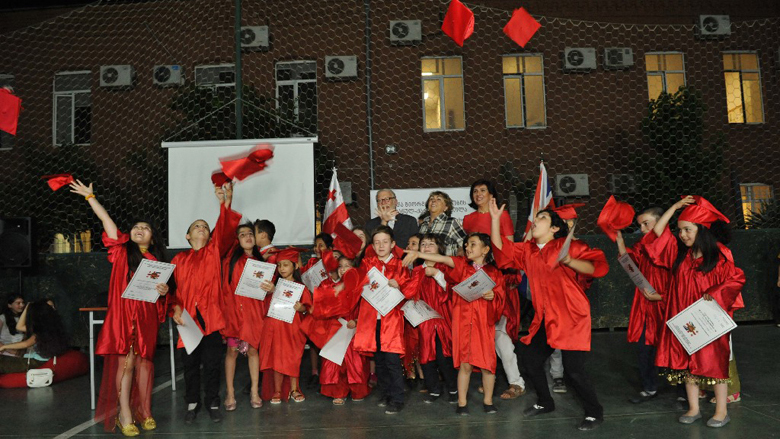 Primary school graduation party was held on June 14.The children had a concert named "Trip around the World". Speeches were made by the school head mistress Eka Kvachantiradze, Emeritus headmaster Dr. Christopher Greenfield and the headmaster of Leighton Park School,Nigel Williams. Year five students were congratulated on the starting of a new,secondary stage.
Rusudan Dolidze was named the best teacher on the primary level and the best student has become year one student Elene Jvania.
A wonderful firework display ended the evening.
10.07.2018
Year Six Play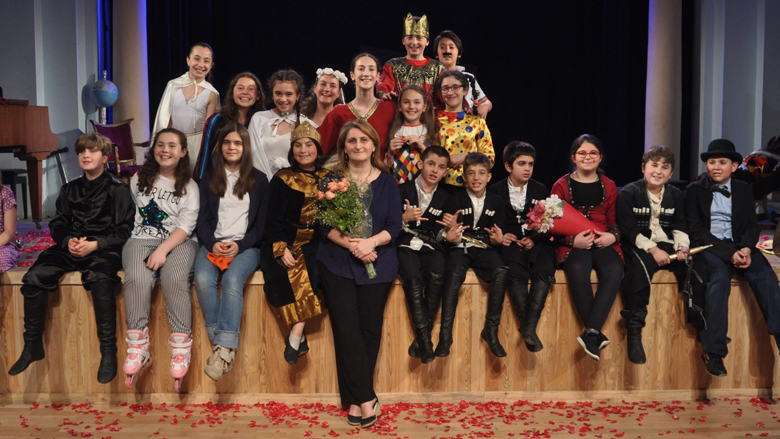 Tbilisi State University of Theatre and Film hosted our year six students.
BGS students acted in the paly based on Guram Dochanashvili`s tale "The Best Grandfather" which was admired by the audience. The play was written specially for this class.Integrated projects like these are good for the development of children`s creativity and imagination, they encourage group work and help the whole class to become even more friendlier.
06.06.2018
Last bell in BGS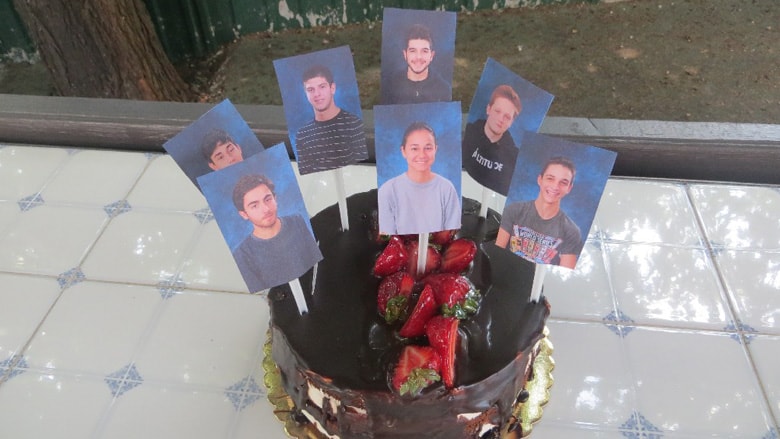 On May 25th, last bell rang in BGS for our Class of 2018. Members from other year-groups had prepared surprises for them. Our graduates passed all their CAT examinations successfully. We would like to congratulate them with finishing their school careers and wish them success!
Our doors will always remain open for our graduates.
06.06.2018
BGS BRITISH EXAMINATION ARRANGEMENTS PASS INSPECTION!

On 24 May BGS received a no-notice visit from a British JCQ (Joint Council for Qualifications) inspector. These inspection visits check that Schools offering British qualifications are enforcing all procedures to guard against cheating, and to make sure all candidates have equal chances. This is a routine, but important aspect to maintain the World Class status of British qualifications. The inspector found that all was being carried out correctly. Dr. Greenfield described the assessment made by the inspector as being equivalent to being classed as 'excellent'!
25.05.2018
Memorandum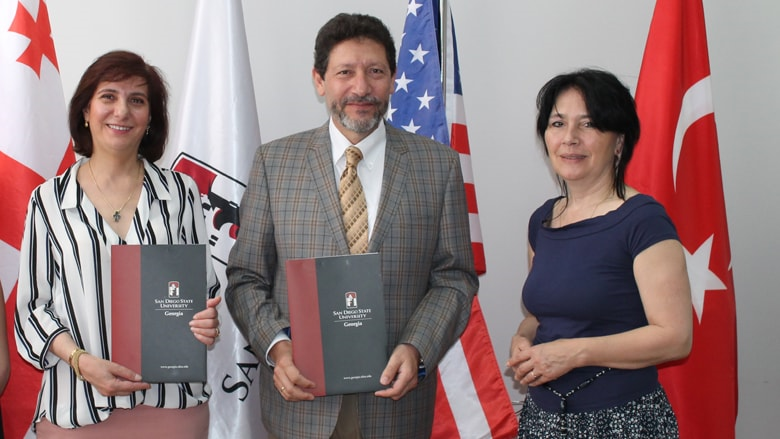 On May 24, 2018 a memorandum was formed between San Diego State University and St. George's British-Georgian school. Based on the memorandum, the two institutions agree to cooperate among each other in the following areas: popularization of STEM subjects, organizing and planning teacher professional development activities (trainings, conferences), planning diverse educational activities for school students (presentations and lab tours in university laboratories, implementing project based learning).
25.05.2018
Congratulations to Lisi Semionova!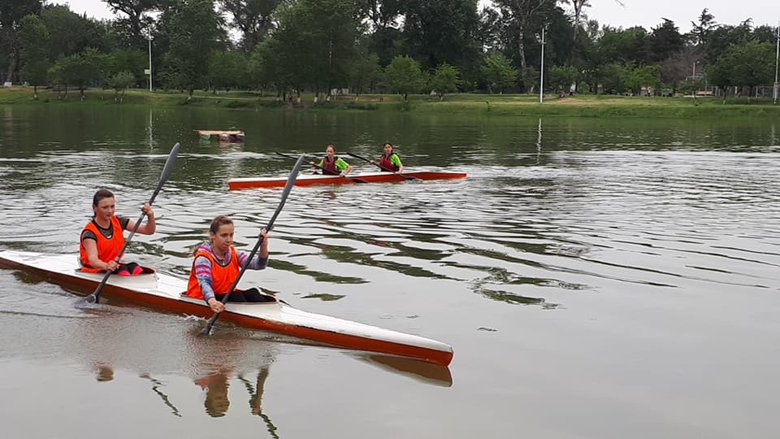 In May 12-13 the open championship was held in Canoe-Kayaking in Rustavi. Our Grade VIII student, Lisi Semionova, won the first place!
25.05.2018
Greatest footballers of BGS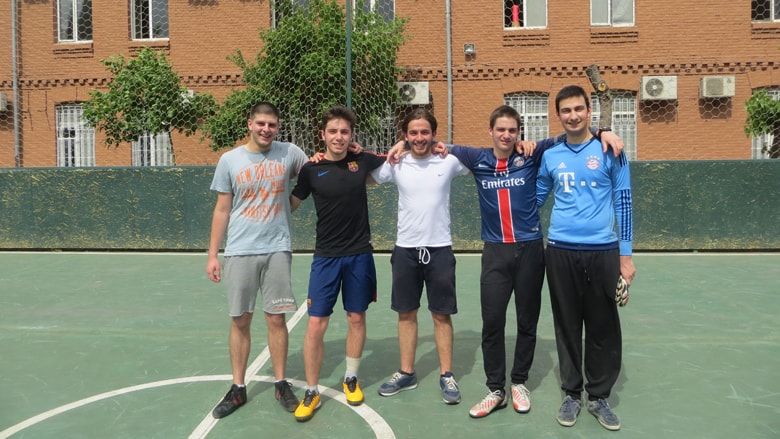 Our May charity fair is usually concluded with a football match. Our students play against our staff members. This time, our Year 12 students won! Our warmest congratulations to almost BGS graduates! We hope they will keep playing with us in the future.
25.05.2018
Fun Races for Year 4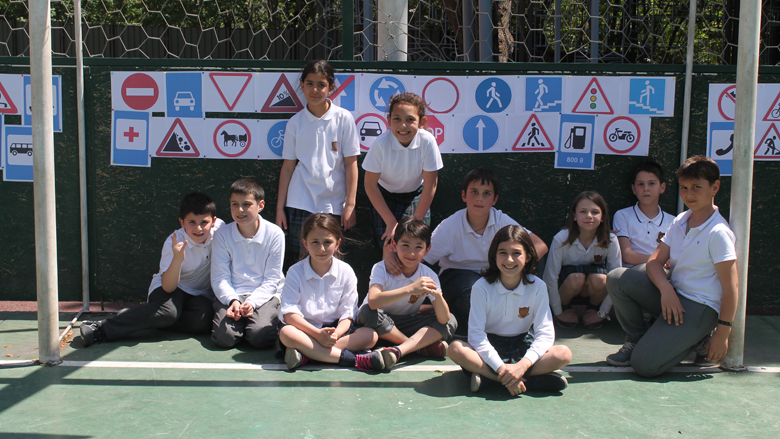 Year 4 students had recently held fun races on the topic of "Traffic Safety Signs". Two teams, chosen by voting at the lesson of Civil Safety and Self-defense, were competing against each other.